Corsi di Arrampicata su Ghiaccio e Dry
In questa sezione potrai trovare tutte le informazioni sui corsi di Arrampicata su Ghiaccio e Dry.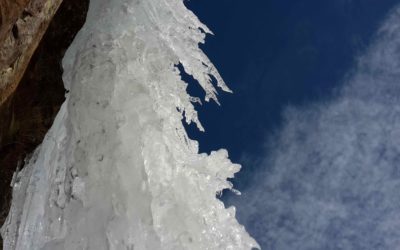 ICE CLIMBING COURSE 2019 Saturday 19/01 Saturday 26 e Sunday 27/01 Saturday 2 e Sunday 3/02 Beginners techniques to climb on ice, material and anchors test, safety climb on ice, abalakov and slope. Final test about learned techniques. Guides will decide the...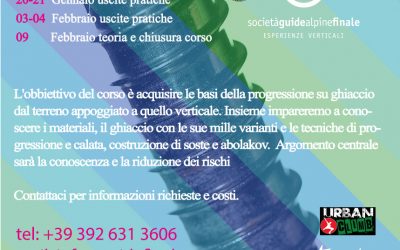 14 Gennaio Lezione Teorica 20-21 Gennaio Uscite Pratiche 03-04 Febbraio Uscite Pratiche 09 Febbraio Teoria e Chiusura Corso L'obiettivo del corso è acquisire le basi della progressione su ghiaccio dal terreno appoggiato a quello verticale. Insieme impareremo a conosce...