Corsi Multipitch
Hn questa sezione potrai trovare tutte in formazioni sui nostri corsi di arrampicata multipitch.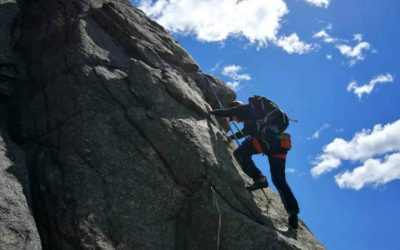 2° MULTIPITCH COURSE 2019 8 June (theoretical lesson) 9 June (climbing day) 16 June (climbing day) 22 and 23 June (climbing days and test) Dates may vary due to bad weather conditions or the need of the guide in agreement with participants. PRICE 420 euros each...
CORSO MULTIPITCH Se l'arrampicata sportiva ti ha già conquistato il cuore vedrai cosa ti succederà quando proverai il multipitch! Presa dopo presa, rinvio dopo rinvio, progredire in verticale guadagnando metri di altezza e affrontando le difficoltà da una...