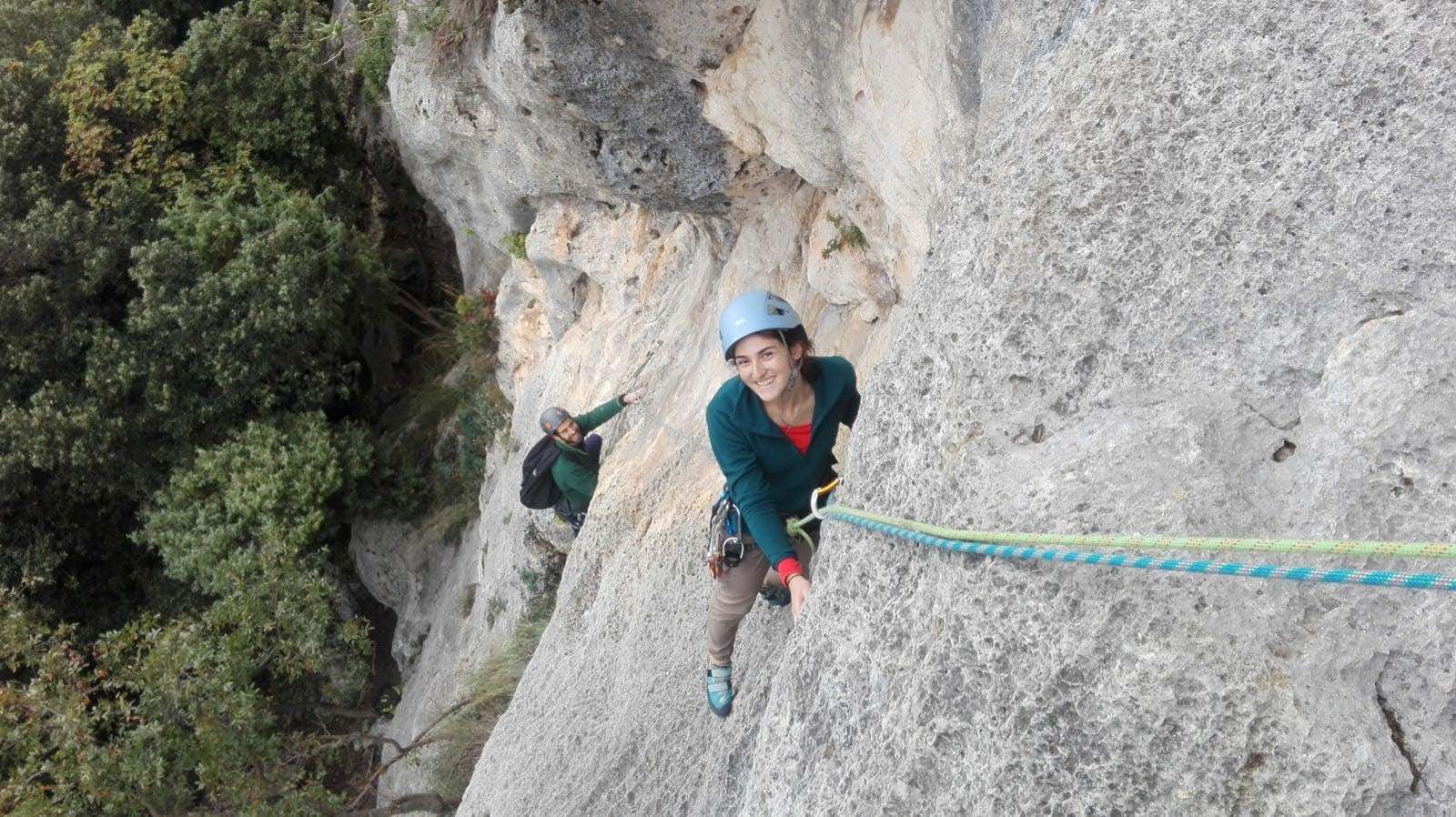 SOCIETA' GUIDE ALPINE FINALE GOES AROUND THE WORLD
Finale Ligure climbing goes around the world and Yael and Noam arrived here from Tel Aviv for a multipitch stage. Giovanni, mountaineering guide of Società Guide Alpine Finale held the stage on the line of Capriccio Diagonale, on the Parete dimenticata, from which we arrive at the intermediate arch of the beautiful Grotta dell'Edera, then guys rappel inside, from the upper arch of the cave.
We ask them to tell us about their experience in Finale Ligure:
"We came from Israel to spend a weekend climbing in Finale Ligure. For our first day, we hired a guide from  Società Guide Alpine Finale to teach us how to climb multi-pitch. We had never climbed multi-pitch before and our guide,  Giovanni was an excellent teacher and guide, taking us on a spectacular adventure and making sure that, along the way, we learned and practised the skills we'd need to climb multi-pitch routes on our own the next time. We'd eagerly recommend Giovanni and  Società Guide Alpine Finale to anyone looking for an outdoors adventure and education!"
So Society Guide Alpine Finale wishes Yael and Noam to return soon to climb the magical walls of Finale Ligure!