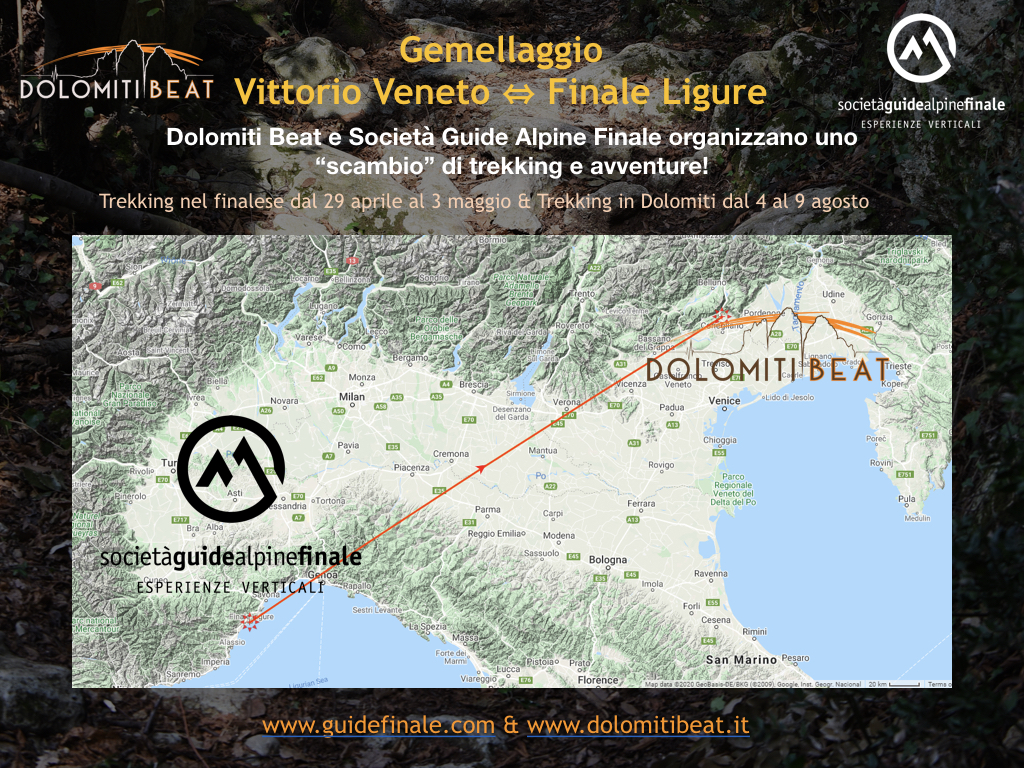 TWINNING EXPERIENCES WITH DOLOMITI BEAT & SOCIETA' GUIDE ALPINE FINALE
From this year, as already known, Alpine Guide Company Finale has introduced, among the many activities, which already ranged far and wide from everything that is adventure and outdoor (climbing, ski mountaineering, mountaineering …) also the hiking, introducing in Liguria the figure of the Medium Mountain Guide. We therefore start an intense exchange of hiking itineraries between us of the Alpine Guides Finale and Dolomiti Beat, it is not only an exchange of routes and trekking, but also of ideas and opinions and we inaugurate this collaboration with two treks:
Trekking in Finale Ligure's area from April 29 to May 3 & Trekking in Dolomites August from 4 to 9 
We will shortly provide you with all the details of the two activities!
Further dates will be entered on request
For participation, reservations are required in order to better organize the days!