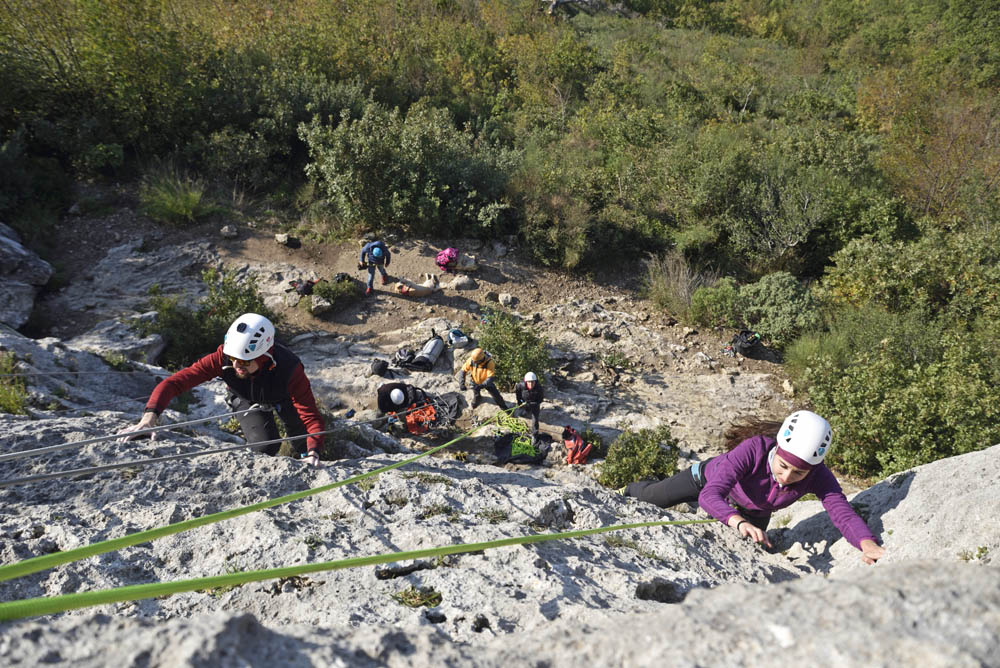 CLIMBING COURSE FOR BEGINNERS IN FINALE LIGURE
The basic courses of rock climbing are designed for those who for the first time are approaching this sport or for those who want to achieve the autonomy of climbing while having fun in safety.
1 November theoretical lesson
7 November rock climbing lesson
14 November rock climbing lesson
23 and 24 November rock climbing lesson
PRICE
250 euros each (groups of 5 people)
The price does NOT include any travel, board and lodging costs, including those of the guide (these expenses will be divided between participants)
GENERALITY
The courses will be entirely held by UIAGM Alpine guides of Società Guide Alpine Finale.
The destinations will be decided by the guide according to the environmental conditions and the weather forecast of the moment. In general the climbing outings will be held in the Finale area.
Dates indicated may vary due to the needs of the guides, of the participants themselves or due to bad weather conditions.