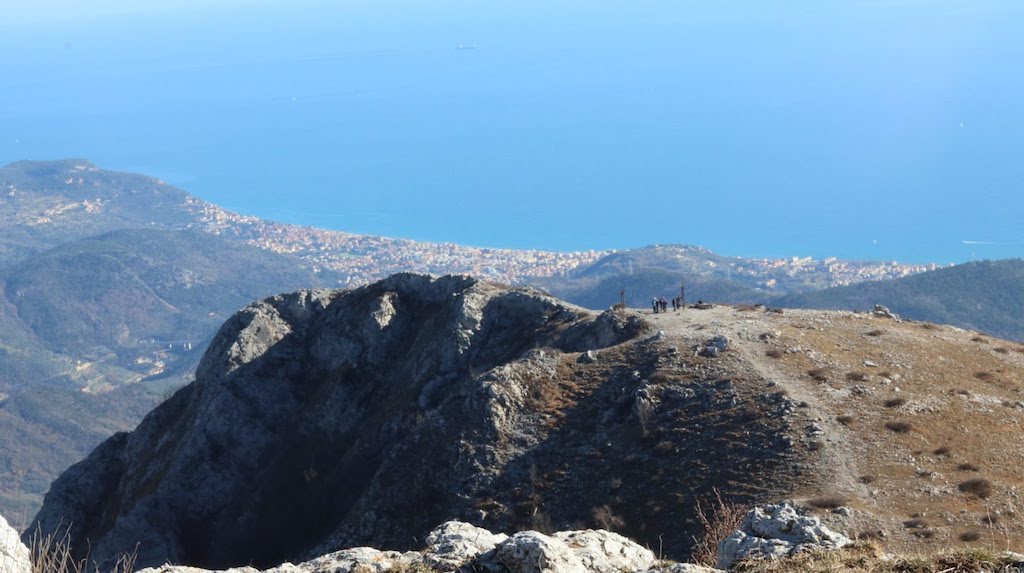 MONTE CARMO, BRIC AGUZZO AND A DESERVED DINNER
Monte Carmo is one of the best known peaks in the western Liguria while Bric Aguzzo, who is less known, has nothing to envy to his neighbor! It will be an excursion on the ridge, in fact the ascent to Mount Carmo will take you along its panoramic sea view ridge, while the path to Bric Aguzzo alternates passages on the ridge to the birch forest
The ring tour will end at the Pian delle Bosse refuge, where you will have dinner and then return in the evening!
Start from Castagnabanca loc. Verzi, at 10.30 a.m.
Middle step: Giogo di Giustenice
Duration: 6/7 hours
Drop: ∼850 mt
Price
 Guide: 20 euro each for adults, 10 euro for children.

Dinner: 20 euro
Note: you will need the front light!
Dates: 23 February, 29 March 2020 
Further dates will be entered on request
 Reservations are required in order to better organize the days!