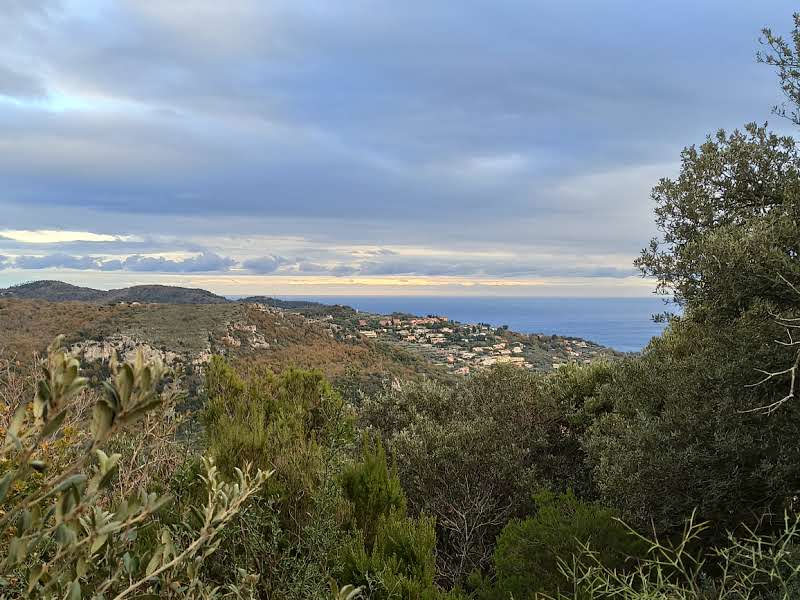 HIKING IN 
Three days of excursions in an unspoiled natural landscape, among centuries-old olive groves and small villages, overlooking sandy beaches and crystal clear waters …
DIFFICULTY LEVEL: EASY / INTERMEDIATE
👉🏼FIRST DAY: SUNSET IN BORGIO VEREZZI
Meeting of the participants in the late morning at the hotel. Departure by minibus for Finalborgo.
Guided excursion along the path that will lead to Verezzi (easy, 4km, total height difference 350 meters, duration 1.5 hours). You will walk immersed in the holm oak and downy oak woods, first along a wide uphill path, then entering the woods on a so-called "single track" path.
Once you reach the Verezzi bell tower, it will also be possible to see the ancient Phoenician mill and the Megalithic Dolmen.
EXPERIENCE Apericena, enriched by the splendid sea view and the colors of the sunset.
Return to Finalborgo along the path backwards wearing the front batteries.
Overnight at Hotel.
👉🏼SECOND DAY: THE IVY CAVES
Breakfast at the hotel. Departure by minibus for Perti Alto, from which the guided excursion will depart for the path leading to the Ivy Grotto (intermediate, 10 km, total altitude difference 400 meters, duration approximately 4.5 hours).
The Ivy Grotto, immersed in the dense wood of Monte Sordo, owes its name to the expanses of ivy which, in fact, entirely and externally covered its walls.
During the excursion you will encounter the remains of Sant'Antonino, the ancient Castrum Perticae, lett. "Castello di Perti" dating back to the year 1000 and the Pollera Grotto. Obviously, there will be glimpses of the sea. Picnic lunch.
Return to the hotel in the late afternoon. Free dinner and overnight stay
👉🏼THIRD DAY: THE PILGRIM'S PATH
Breakfast at the hotel. Departure in the morning by minibus for Noli. Classified as one of the "most beautiful villages in Italy", of medieval origin, it is an important maritime center, where artisanal fishing is one of the best known and practiced activities and is part of the Slow Food Presidium. Walk through the streets of the characteristic village where the beautiful towers for which Noli is well known stand out. They are clearly visible, in all their height, in addition to the roofs of the houses.
This is followed by a guided hike along the Pilgrim's Path (intermediate, 10km, total altitude difference 350m, duration approximately 5 hours). This route connects the two beautiful villages of Noli and Varigotti, both famous for their crystal clear waters and sandy beaches.
Scheduled stop for picnic lunch along the way.
Arrival in Varigotti is a small jewel of Liguria, famous for its characteristic "Saracen village" with bright colors and for the quality of its beaches.
❓ For more info and reservations ❓
👉🏼 booking@flambotravel.com
👉🏼 angelarisso@flambotravel.com
TRAVEL ART SRL –
Corso Sardegna 115/3 – 16142 Genoa
tel. 010 8311177 – fax. 010 8608132
👉🏼 Final Alpine Guides Society:
+39 392 63 13 606 or guidefinale@gmail.com