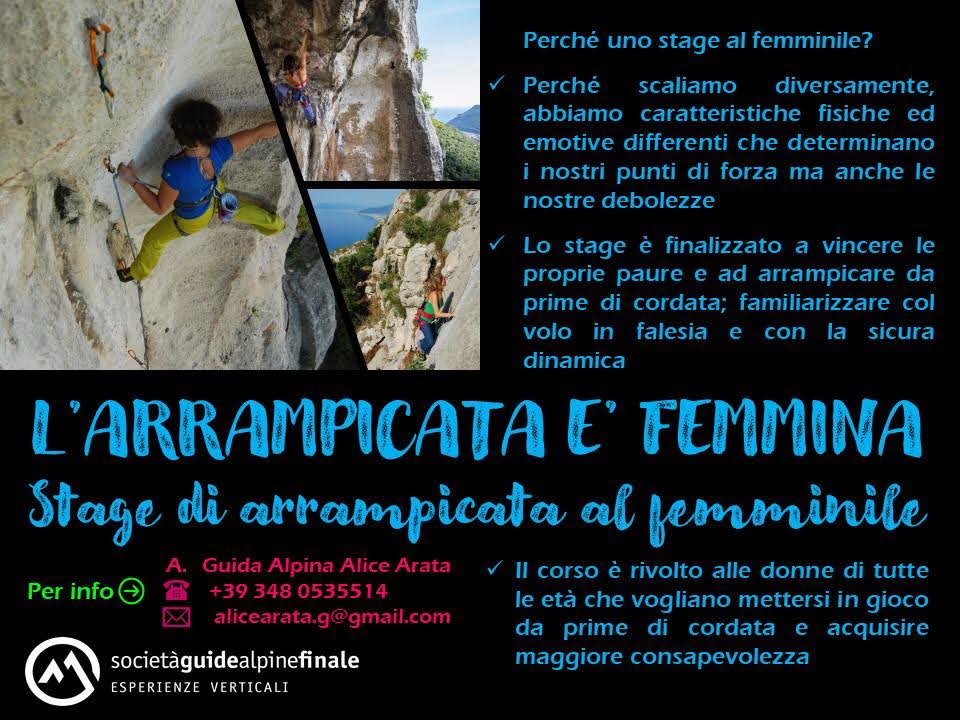 CLIMBING IS FEMALE
Climbing stage for women
This is a course aimed at all women of all ages who want to get involved in climbing and gain greater awareness!
Why a female internship?
Because we climb differently, we have different physical and emotional characteristics that determine our strengths but also our weaknesses.
The stage is aimed at overcoming one's fears and climbing as a lead climber; familiarize yourself with flight and dynamic safety.
Who will take the course?
But a woman of course! Our Guide Alice!
❓ For more info and reservations ❓
?? Società Guide Alpine Finale:
+39 392 63 13 606 or guidefinale@gmail.com
Contact us more information!