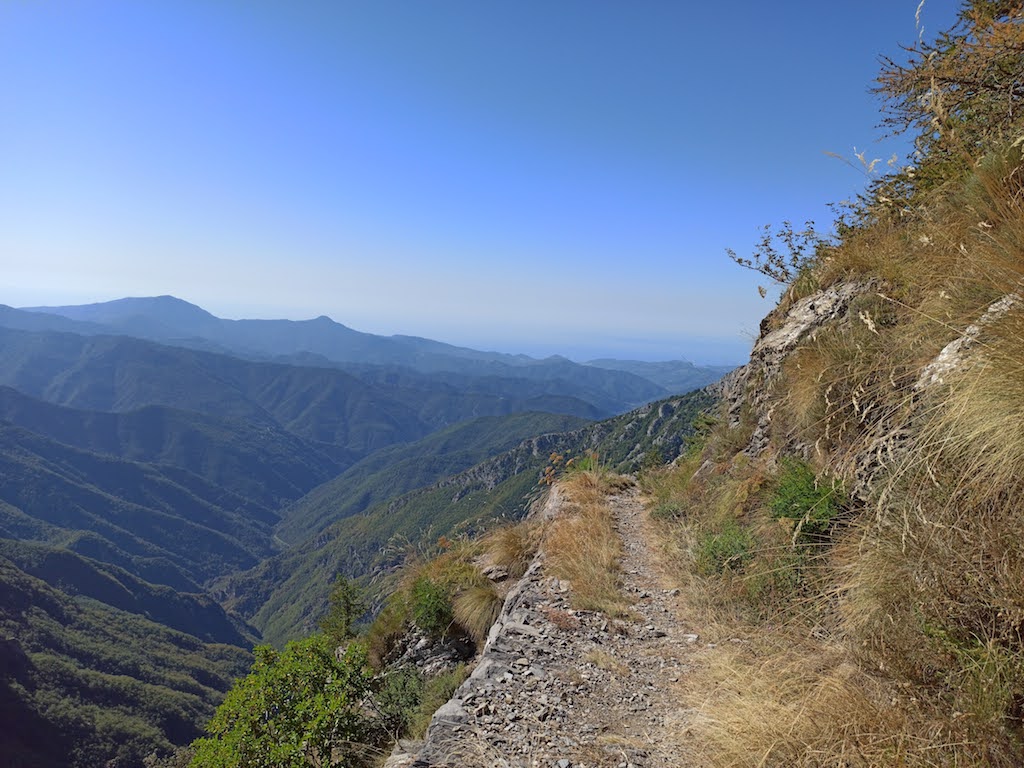 Path of the Alpini with ascent to Monte Toraggio
A pearl of the extreme west of Liguria. A path set in the rock, with a particular verticality and rich in history and endemic nature to admire and discover.
Today this excursion offers positive emotions and surprisingly spectacular views, step by step each stretch is worth being traveled and savored, leaving behind that touch of melancholy, typical of the historical war routes.
Departure: Colle della Melosa, from the Allavena Refuge, 9.00 a.m.
Difference in altitude: about 1000 m
Development: 15 km (round trip)
Difficulty: EE
Duration: 6 hours
Price: 25 euros per person (the price includes the accompaniment of a Medium Mountain Guide)
DETAILS
What you need to wear
Layered clothing (onion), hiking shoes
What to bring in your backpack
Water, snack, sandwich (or other) fleece, down jacket, shell (kway), sunglasses.
How to book
Call or write us!
Covid emergency
Hiking is an activity that allows total respect for distances and anti-contagion rules. In the event that there are new regulations that prevent the excursion from taking place, the event will be postponed.
❓ For more info and reservations ❓
?? Finale Alpine Guides Society:
+39 392 63 13 606 or guidefinale@gmail.com
Contact the Finale Alpine Guides Society for more information