Corsi di Arrampicata
In questa sezione potrai trovare tutte in formazioni sui nostri corsi di arrampicata.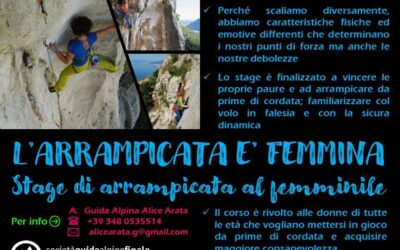 CLIMBING IS FEMALE Climbing stage for women This is a course aimed at all women of all ages who want to get involved in climbing and gain greater awareness! Why a female internship? Because we climb differently, we have different physical and emotional characteristics...